The MF 300 Xtra is exclusively available from your accredited MF Dealer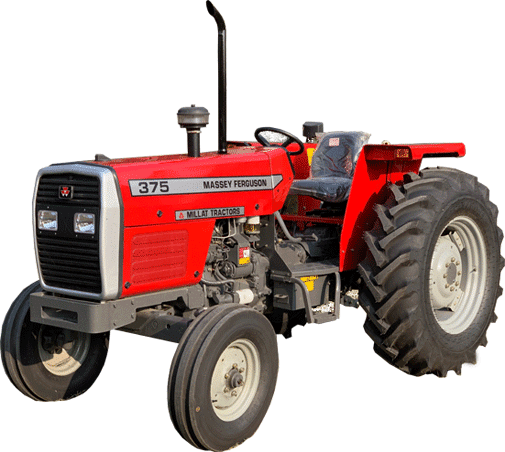 When you buy an MF 300 Xtra tractor from your MF Dealer, you are guaranteed:
12 month manufacturer's warranty
Genuine AGCO parts
Professional after-sales support
Factory-approved technicians
Please click the button below to contact your local MF Dealer:
Contact Your MF Dealer
Only with MF 300 Xtra do you get the full package
Our Massey Ferguson mechanisation solution has been designed to provide a reliable and affordable complete starter kit for those mechanising for the first time or looking to get into the contracting business providing mechanisation services to local farmers.
Talk to your local MF Dealer who can support you in choosing the right combination of tractor and implements to suit your farming needs and help you to grow your business.
The MF 300 Xtra Series tractors and matching MF implements are simple to operate, have a low cost of ownership and are easy to service and maintain.
Accredited MF Dealers are trained to the highest standard and can support you with setting up your MF tractor and MF implements, with operator training and with maintaining your machines.
MF 300 Xtra Tractor Series
A new addition to the MF family, with the quality and back-up of a well-known and trusted brand, the MF 300 Xtra Series, is now available in selected Africa and Middle East markets.
Rugged and compact, this simple yet powerful range of tractors with high performance engines, comprises six models from 50hp to 85hp, which are ideal for farmers looking for a manoeuvrable, multi-tasking dependable machine.
Affordable and economical to run, these 'do anything' tractors are equally adept at cultivation, planting, transport or yard duties, working across a wide range of farm sectors including arable, livestock and horticulture.
Please click the button below to contact your local MF Dealer:
Contact Your MF Dealer
*MF 300 Xtra Series is not available in Angola, Kenya, Malawi, Morocco, Nigeria, South Africa and Iraq. In these markets, the MF 35 and MF 200 Xtra Series Tractors are available. For more information please contact your local MF Distributor.
Key Features
HORSEPOWER
50-85
EMISSIONS
TIER 0
MECHANICAL/HYDRO
STEERING
TRANSMISSION
8X2
MODELS
SIX
CYLINDERS
3/4
MECHANICAL
CONTROLS
Features
3- and 4-cylinder engines with automatic fuel injection that ensure the engine runs smooth and efficiently.
Availability of high torque levels with increased pulling power, so that your tractor does not need more gear changes when the load increases.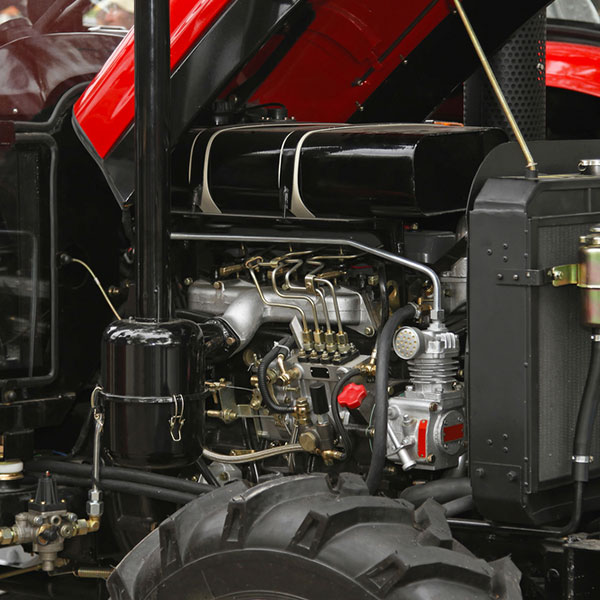 4 gears in 2 ranges with 10 speed sliding transmission including 8 forward and 2 reverse transmissions, providing a variety of speeds for a range of tasks. All models are configured with a safety mechanism for all their models preventing ignition start if left in transmission.
All models are equipped with a live drive 540 rpm PTO with a standard 6 spline 35mm shaft.
This allows the tractor to shift power to its rear-mounted equipment whilst reducing the number of linkages needed.
An internal MF scotch yoke pump that is unique to all Massey Ferguson models, with minimum oil lines allowing for smooth supply of oil to the gearbox and rear axle.
All models are built with a trailer tipping pipe for simple hydraulic functions and rear mount linkages.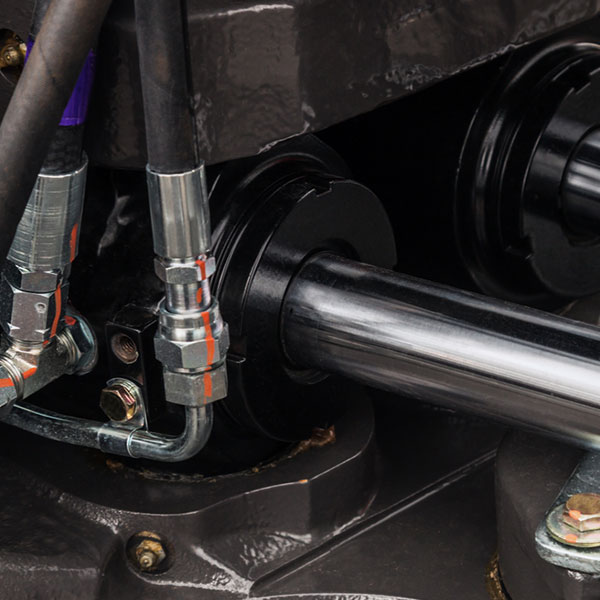 The rear 3-point linkage offers compatibility for the category 1 and category 2 implements, resulting in the MF 300 Xtra series capable of handling a wide variety of rear-end implements.
The MF 345 and 350 Xtra have a lift capacity of 1451 kg, whereas the MF 355 and 360 Xtra tractors have a life capacity range of up to 2145 kg.
The high lift capacity ensure that the tractor is fully capable of handling implements from small mowers and transport boxes to heavy duty implements such as small ploughs and cultivators.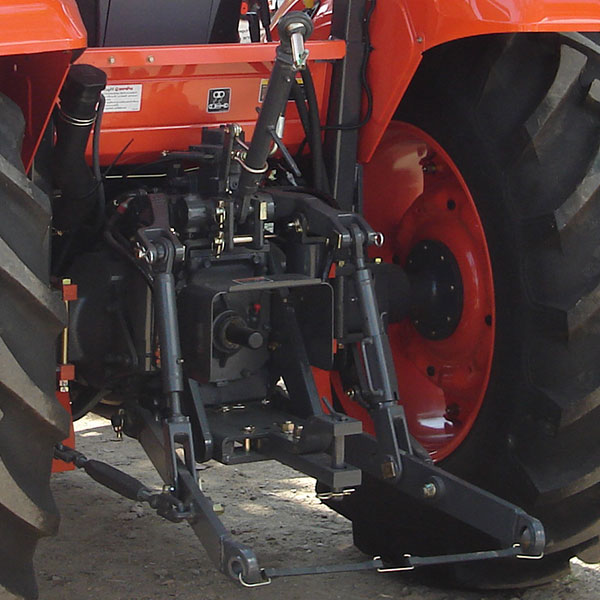 All models are equipped with a strong box section with an adjustable 2WD front axle, giving excellent manoeuvrability and adjustable track width. All models are specified with front weights.
The MF 345, 350 and 355 Xtra tractors are designed with a specified mechanical steering whilst the MF 360 Xtra has a hydrostatic steering, oil being supplied from a dedicated engine driven pump.
The offset driveline gives the tractor a low centre of gravity, providing ample ground clearance and keeps the vehicle fully mechanically engaged.
All tractors are fully equipped with a classic footstep layout which all the controls easily accessible by hand from the mechanically adjusted spring seat.
This ensures that the driver can safely access all the necessary driving controls with ease. The toolbox is also located to the left of the driver's seat for convenient access.
All models are specified with a sun canopy, support frame and a seat belt.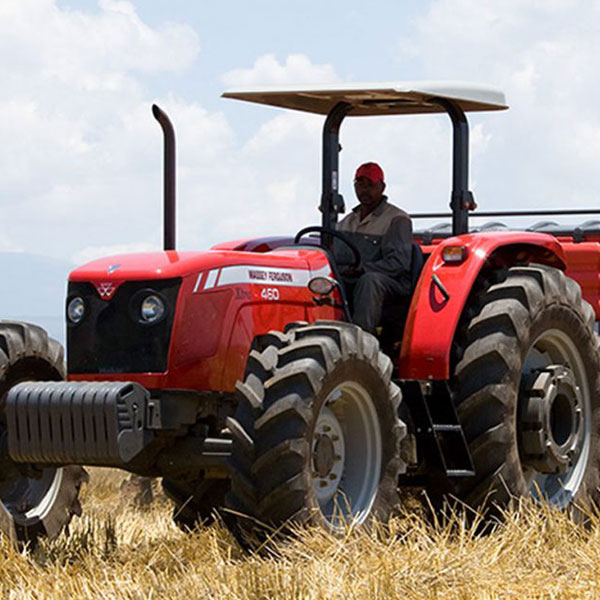 The sun canopy is firmly mounted on a robust frame that protects the driver from the sun's UV rays, reducing glare and heat exposure, resulting in a comfort enhanced driving experience.
The end result in a more comfortable operator environment and increased productivity.
A New Range of Massey Ferguson Implements
A new line of Massey Ferguson implements which match perfectly with the MF 300 Xtra Series is now also available.
Please fill below form to contact your local MF Dealer: